Our CEO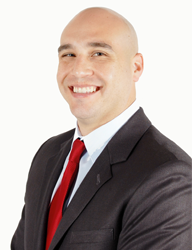 Senior Onshore and offshore Civil Structural Designer
Unit lead in conceptual design for the highest producing METHYL METHACRYLATE (MMA)plant in the world.
Proven detail oriented professional with track record of achieved designs within dynamic environments consisting of hundreds of designers with multiple disciplines
Worked in multiple countries utilizing communication skills for achieved results while acknowledging customs and social considerations
Client interface for conceptual structural designs ranging from civil to structural disciplines while meeting scheduled deliverables
Worked on various multibillion dollar projects as well as the most expensive offshore platform ever built, valuing at over 14 billion dollars
John Woods has advanced in the oil and gas market utilizing 3D Laser Scanning that has allowed him to identify the various pitfalls from 3D scanning service providers. Over the last year, John has researched and came up with his own quality deliverable that will mark a new standard for 3D laser scanning. Having had the opportunity to act not only as a user of 3D laser scanning products for multibillion dollar projects, but also as a user of various 3D Scanning processing programs, John has put together a well packaged deliverable with unique services to meet the needs of our clients.
Johns' design expertise shows discipline in the creation of multiple structures within the DES and DSM modules of offshore platforms. He has assisted in problem solving across various engineering disciplines for improved design and clashes. John has taken active participation in all areas of steel design including primary, secondary, and tertiary. Much emphasis has been focused on his understanding of using the model for numerous curved and angled tanks. John has aided additional engineering disciplines including pipe support groups using MDS, electrical, and safety layouts disciplines. John has lead designs that consisted of layouts, tie-ins to existing structures, foundations, trenches, containments, and paving. Simultaneously, he has created various civil/structural designs that required quick accuracy to the demand of multiple discipline standards and client requirements. John has worked closely with work-share satellite offices in India and helped organize various 3D laser scanning models to complete technical projects worldwide.
Thank you for taking the time to read about our CEO and we look forward to doing business with you.